Back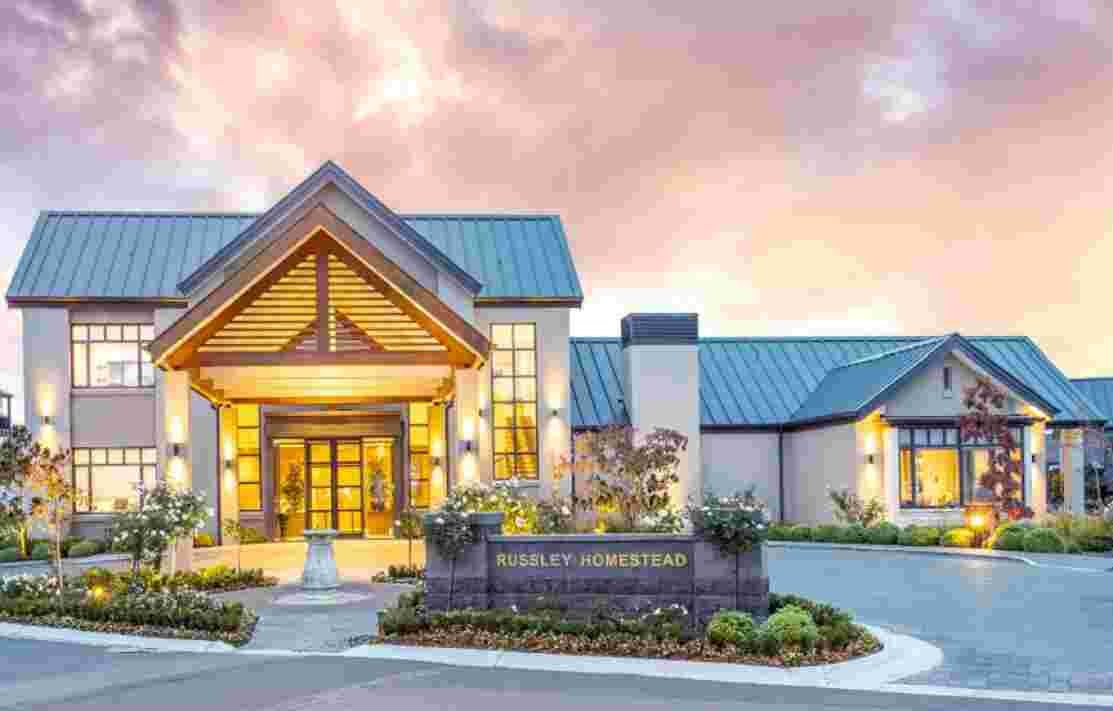 What you need to know about retirement living
General Interest
High-end retirement villages are becoming increasingly popular as New Zealanders explore new ways to make the most of their golden years - and it's easy to see why.
Home to vibrant communities, luxurious accommodation options and personalised care services, retirement villages provide a comfortable environment where residents have the freedom to explore life at their own pace.
Read on to learn more about when you should consider moving to a retirement home and discover the top five benefits of living in a retirement community.
When is the right time to consider moving to a retirement village?
Moving into a retirement village can enrich your life in a variety of ways. But how do you know when it's the right time to make that transition?
The truth is that there's no singular 'right' time to move into a retirement village. Some people embrace the retirement community lifestyle at a relatively young age, while others choose to join in the later stages of retirement. There's no right or wrong answer - it all comes down to personal choice.
Everyone moves at a different pace. You may wish to start thinking about joining a retirement community if you:
Are approaching retirement and are thinking about downsizing your home

Don't want to deal with property maintenance

Want to live in a vibrant community of like-minded people

Would like easy access to support and healthcare
The benefits of retirement living
Retirement villages offer a wonderful balance of community and independent living. Below are just some of the advantages of moving into a retirement home:
1. Independent living
Entering a retirement village doesn't mean surrendering your independence. You maintain complete autonomy over your schedule and have the freedom to live life on your own terms, whether that involves being an active member of the village's social scene or enjoying the privacy of your home.
2. Thriving community spirit
For many people, one of the biggest benefits of living in a retirement home is the vibrant community spirit. Immersing yourself in a community of like-minded people makes it easy to expand your social circle, while a busy schedule of organised events gives you the opportunity to pursue your interests and try new hobbies.
At the heart of The Russley Village community is the Russley Homestead. A tribute to the iconic Russley Hotel, the award-winning building acts as a central meeting hub where residents gather to socialise and relax. Step inside the Russley Homestead and you'll discover a variety of facilities, including a cafe and restaurant, lounge area, boutique cinema, library, computer room, hair salon and more. Completing the village's facilities are an indoor heated swimming pool and bowling green.
3. Communal facilities
Moving to a retirement village gives you access to communal facilities that can often make the village feel more like a high-end resort than a traditional rest home. Facilities can vary significantly between villages, so take the time to weigh up your options and find a village that best suits your lifestyle.
4. Security and support
While retirement villages are designed to promote independent living, they also offer a high level of security and support which is often needed as we grow older. Retirement homes are usually equipped with state-of-the-art security features, such as monitored cameras, security guards and in-home emergency alert systems, ensuring you feel safe and supported at all times.
Here at The Russley Village, we recognise that people's care needs change over time, which is exactly why we offer flexible support services tailored to your requirements. Whether you require a helping hand around the home, rest home level care or medical attention, our support staff and clinical team provide you with the highest level of care possible.
5. Low-maintenance homes
Retirement villages are specifically designed for older adults, which means you never have to worry about property maintenance. Allowing someone else to take care of all the repairs and maintenance work gives you the freedom to spend more time on the things that matter most to you.
High-end retirement living
If you're thinking about taking the next step in your retirement journey, we'd love to hear from you.
Here at The Russley Village, we take a novel approach to retirement living that keeps the needs of our residents front and centre. Combining luxury residences with modern communal facilities and expert clinical care, we offer a thriving community where you can pursue your lifestyle aspirations without compromise.

Get in touch with us today on 03 357 9392 or email info@russleyvillage.co.nz.
Share this article via: