Back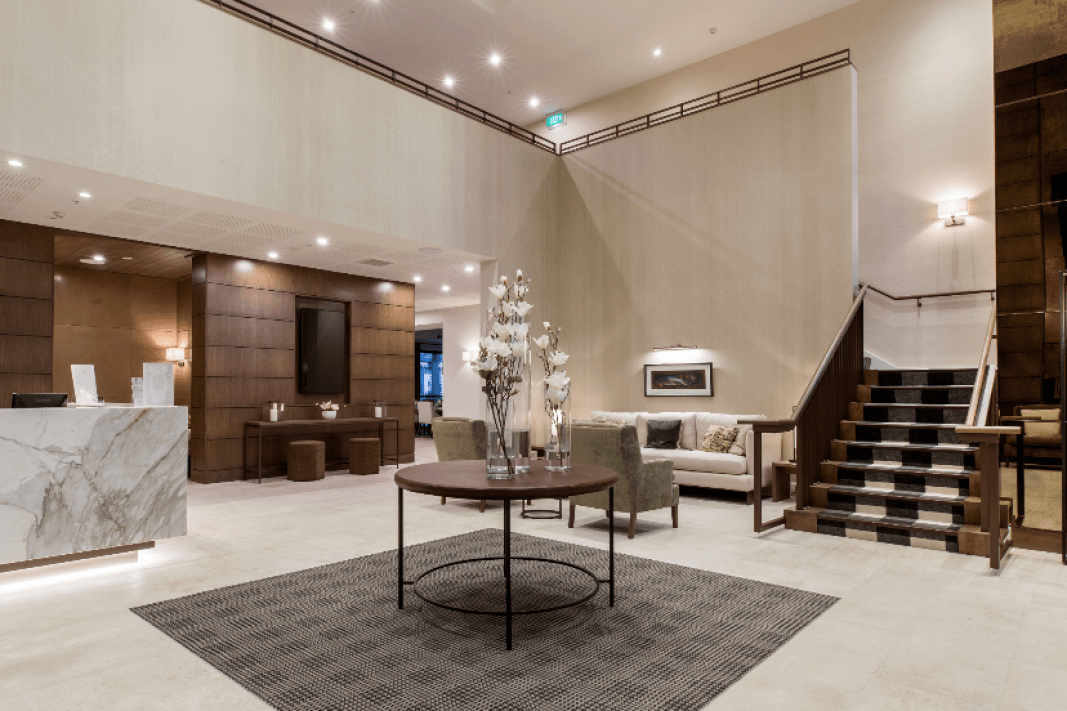 Setting new standards
Russley Village
With amenities that include an indoor heated swimming pool and spa complex along with a boutique cinema, set across eight acres of award-winning grounds and gardens, it is easy to think retired life doesn't get much better than this.
The attention to detail that is evident in the premium retirement village's continuum of care is also obvious at ground level of this striking development. Careful consideration has been given in siting each home - orientation of spaces and sunlight - and creating unique garden and courtyard areas in between.
At its literal and figurative heart, the multi-purpose Homestead building received a Gold Award in the Residential Category and was a National Category
Award winner in the $5-15 million value section of the 2018 New Zealand Commercial Project Awards upon its completion. Hosted by the Registered Master Builders Association, the awards are the benchmark for commercial construction in New Zealand.
The 1,400 square metre, two-storey building was commended by the judges for its 'country club' atmosphere, created through the incorporation of a wide range of community facilities – including a café and restaurant, a lounge area, a boutique cinema and a snooker room, a library, a study and a computer room, a hair salon and wellness studios.
"The workmanship is exemplary throughout and the finish is of the highest level, incorporating bespoke features and imported materials and fixtures," judges noted.
"The building sits comfortably within its context and it is an excellent addition to the retirement village." Designed by Dalman Architects and built by Simon Construction, the Homestead sought to pay tribute to the site's original inhabitant, the iconic Russley Hotel, by creating a sophisticated country club experience for residents – one that captured some of the warmth and ambience of the old hotel.
The Russley Village has certainly succeeded in this mandate, with residents enjoying the fruits of this labour; its functional elegance, its central location and how it both connects to and complements the rest of the village.
Construction on the premium retirement village commenced in 2009 and the opening of the final stage, the Ashley Suites care facility, in November 2019 marked the final piece of an impressive development journey.
With its broad range of accommodation options, including villas, terrace houses, apartments and care suites, The Russley Village is one of the most progressive retirements villages on offer.
Share this article via: