Back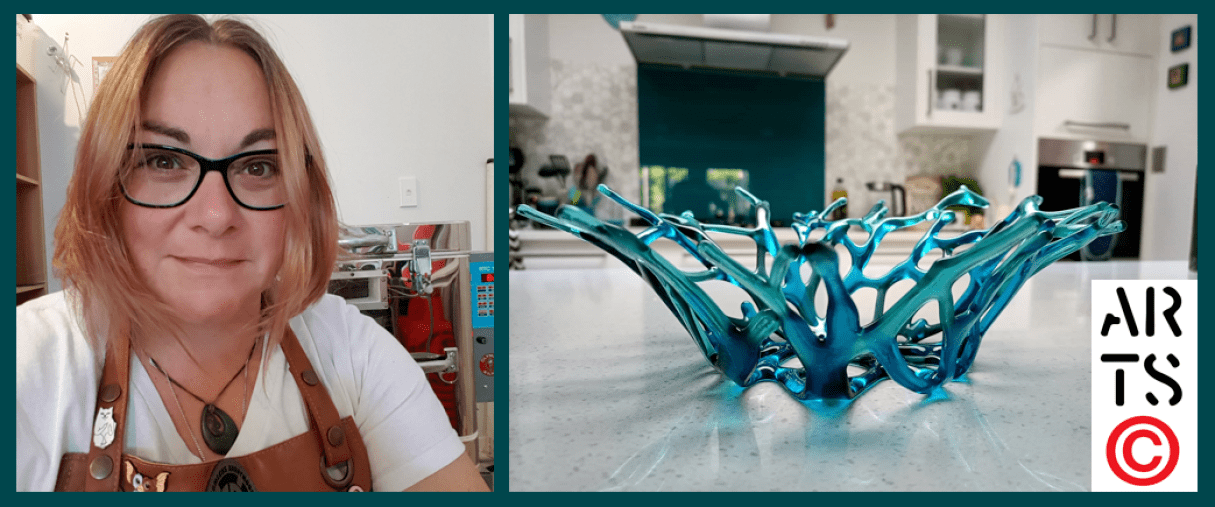 Meet The Artist of Arts Canterbury - Jackie Hancock
Russley Events
For Pegasus-based fused glass artist Jackie Hancock, art is her happy place (along with the beach/water and a good book!).
From admiring the stained-glass windows of churches at a very early age, she went on to study "Music and Art For Community" for her first degree, specialising in stained glass.
Living in a one-bedroomed London flat and teaching full-time precipitated an artistic break, but after trying "possibly every creative outlet or craft form known to man/woman that didn't involve sewing" she rediscovered her love of glass a couple of years ago. Getting herself a kiln so she could start fusing, Jackie is now back loving trying her hand at many different techniques of creating with fused glass.
Living near the ocean and being able to hear it from her studio is a constant source of inspiration and joy, which shows in Jackie's work. She loves the colour blue and has a joint exhibition opening on 11th May titled "blōo", with a lot of her work inspired by the ocean, the waves and things you may find in the sea… "Although my latest series I am working on is based on Lovecraft's Elder Gods so let's hope they aren't in there really!" she laughs of the powerful fictional deities!
Her work ranges from memorial pendants to bowls, vases and art pieces.
"I get to be creative, to think outside the box, to try a heap of different things and sometimes even get paid to do it" she laughs.
"I still love teaching and am currently working three days a week at a special needs school. I'd love to do more glass and maybe drop that down to one day a week!"
To choose your own very special piece by Jackie Hancock, or simply to explore and admire the exceptional pieces on display, visit The Russley Village during the exhibition on the 7th and 8th May- 73 Roydvale Avenue, Burnside.
Share this article via: