Back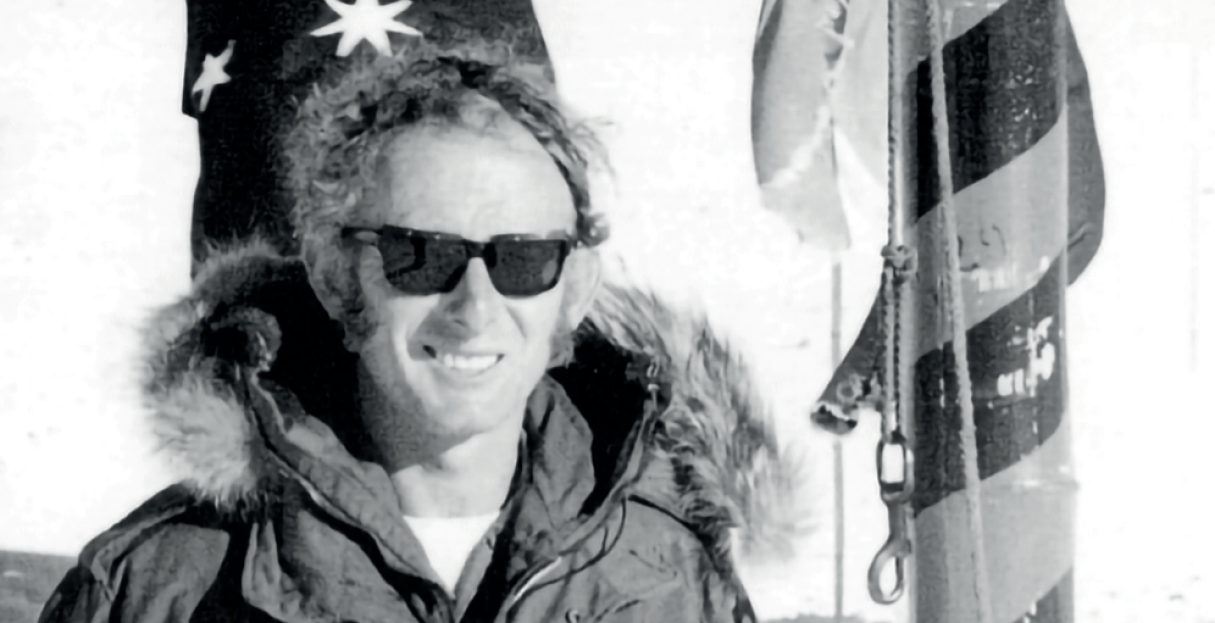 Charting the Course - A Life Well Lived
Russley Village
Whether a romance or an action adventure, Bruce Thomas Carr's life could have been a movie. In the Summer 2021/22 issue of the Chronicle, we spoke to him about a life well lived.
A variety of film genres would be perfectly fitting, because from the day he was born in 1930 - 91 years ago - Bruce has lived a rather extraordinary life.
Born in Dunedin, Bruce then spent his early years between Southland and South Otago, before heading north to Christchurch, where he attended Lyttelton Main School, Cathedral Grammar and then Christchurch Boys' High. "That was the ideal school," Bruce says. "They love their rugby!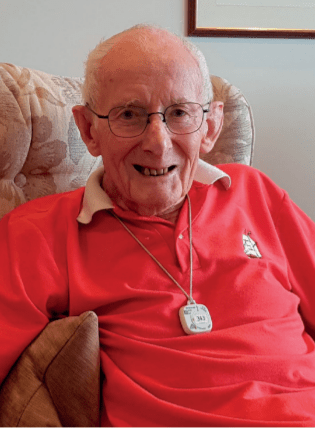 A marine engineer himself, his dad had said to a young Bruce, "Make the world your playground," and that was exactly what Bruce did, leaving school at 15 to start working towards his dreams. He worked hard - completing a five year apprenticeship with Sinclair Melbourne at Lyttelton - and he studied even harder, attending night classes at Christchurch Technical College to earn his marine certificate - the first qualification of many. He started as the seventh engineer on the Rangatira, learning the ropes carting up to 900 passengers at a time from Lyttelton to Wellington on the steampowered turbo-electric passenger liner.
From there, he most definitely fulfilled his father's wishes: serving on 22 ships over the following 10 years, from the M.V Melva in 1950 to the M.V Kanna in 1960, moving through the ranks and through the countries. The intervening years might prove difficult for one to list.
But sharp as a tack, Bruce can rattle them off, with an impressive recall of ships, dates and his rank, complete with anecdotal stories, including two flights to Antarctica, and becoming the first Marine Department Surveyor to visit the South Pole! "It was such a life!" he exclaims. "It was just what I wanted! The more I sailed, the more I loved it."
But in the 1950s, another love came into his life, this time in the form of Rosemary McBryde. Of course, just like a movie, their meeting was completely romantic; they were seated next to each other on a flight from Auckland to Christchurch. Bruce was 32, heading home for a fleeting visit to see his parents.
It was six weeks before Bruce was back in Christchurch and was able to make use of the phone number he had already gleaned from Rosemary, by which time even his mum was drilling him on whether he had contacted the beautiful girl from the plane! Bruce borrowed his dad's car, got the warning from Rosemary's father about looking after her and off they went to see Whisky Galore at the cinema on a Saturday night.
That same night, he queried the likelihood of a positive response if he was to ask her to marry him. The answer was yes, and they were married on the 30th of April, 1960 at St Barnabas Anglican Church. "We loved each other right from the beginning," he says.
Needless to say, Rosemary wasn't quite as excited about her new husband being off at sea and even Bruce himself was getting "pretty brassed off about being away too long" from his new wife. So he kept himself busy closer to home, joining the Marine Department in Christchurch, where he spent 28 years as a surveyor, making annual trips to the Chathams, along with work at both McMurdo and South Pole stations.
It was also during this time their family came along - Sonja, Tony and Alastair. Tony now has three children of his own in Sydney. Sonja is a beauty therapist who lives close by and visits all the time. Meanwhile, Alastair was in the police force before joining his dad to look after the Timeball Station in Lyttelton from 1994. While Alastair later went on to do other things, Bruce stayed on, totalling 17 years at Timeball Station.
You could say, he 'wrote the book' and he did that too, writing the Lyttelton Timeball Station Mechanism Heritage Assessment for the Historic Places Trust. One of the few of its kind left in the world, the Timeball Station was used to signal the time to ships in Lyttelton Harbour, playing an integral role in correcting ships' chronometers and ensuring accurate navigation. Poignantly, Bruce recalls seeing the Timeball come down on 13 June 2011 after a magnitude 6.4 aftershock.
He had noticed the seagulls acting funny before seeing the ripples in the harbour. Meanwhile, outside of raising their family, Rosemary committed her life to services to the disabled, serving as the Chief Executive of Kilmarnock Enterprises for 32 years and earning a Queen's Service Medal for her work in May 1996. The whole family travelled to Government House in Wellington for the occasion.
As well as Kilmarnock Chief Executive, Rosemary was an associate fellow of the Institute of Management, a founding member of the Disabled Persons' Association, a member of the Total Mobility Committee advising the Canterbury Regional Council, and an executive member of the New Zealand and Christchurch councils for social services. "I don't know how she did it all!" Bruce explains, but the same could certainly be said of his own illustrious career.
He "retired" in 1989 as a Principal Engineer and Ship Surveyor, filling the later years with his work on the Timeball Station, President of the Institute of Marine Engineers Australia/NZ Division and was made an Honorary Vice President of the Institute of London. As late as 2007, Nick Tolerton wrote in the Lyttelton Icon: 100 years of the steam tug Lyttelton that "retired is probably an inappropriate word for Carr, who still makes occasional delivery voyages as the engineer, as well as his work for the society".
Rosemary retired as Chief Executive in 2013 and two years later the couple moved into the Russley Village in Burnside. After a short illness, Rosemary passed away on August 9 2016. She was 79. "She was a wonderful wife," Bruce says. "We had many wonderful years of marriage, that's something I'll never, ever forget."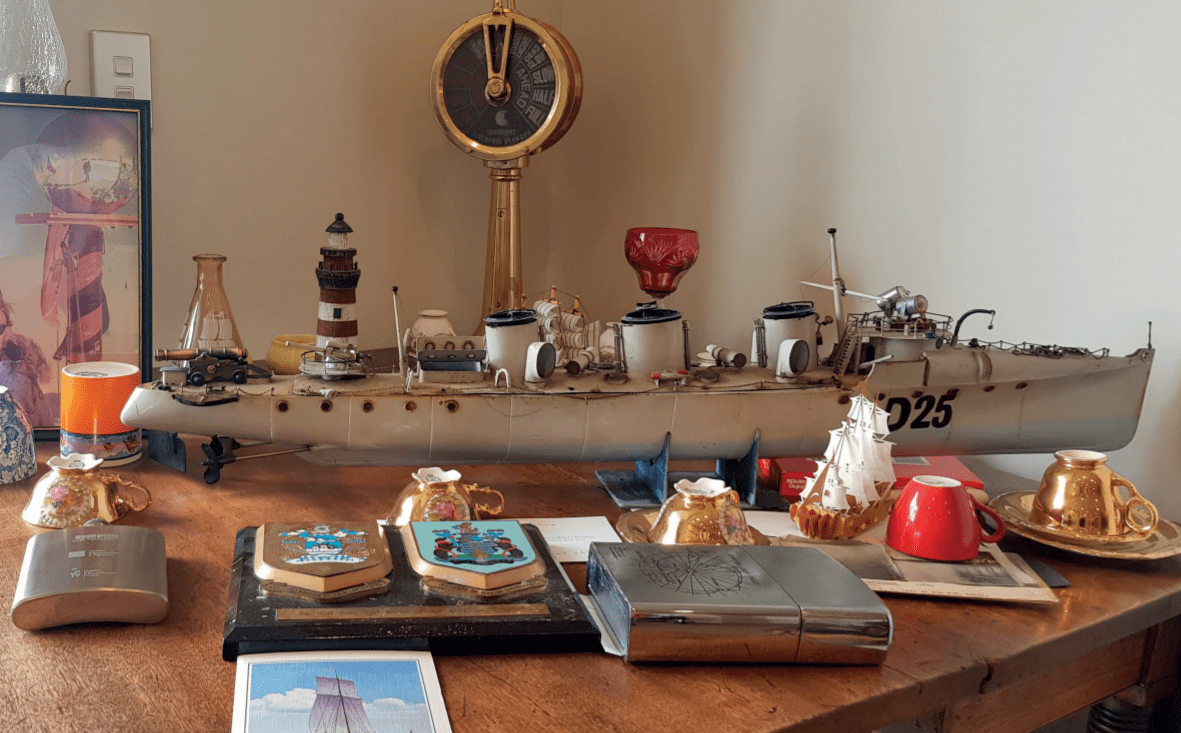 His home at the Russley is resplendent in photographs of his wife and their family, ship relics, pictures and certificates. There's a replica D25 ship his dad built, a certificate marking his entry into the Society of the South Pole, there's navigation equipment and a beautiful clock Rosemary and Bruce brought from Switzerland.
He has his grandad's walking sticks and his great grandma's chest brought to New Zealand from Kent. There are piles of photo albums, a picture of Bruce in the Queen Elizabeth II Park Marathon in 1981 (one of four marathons he competed while in his 50s), as well as a family tree on the wall that dates back to 1240!
It's an impressive collection, but then what else would you expect from someone who has lived an equally impressive life.
Share this article via: