Back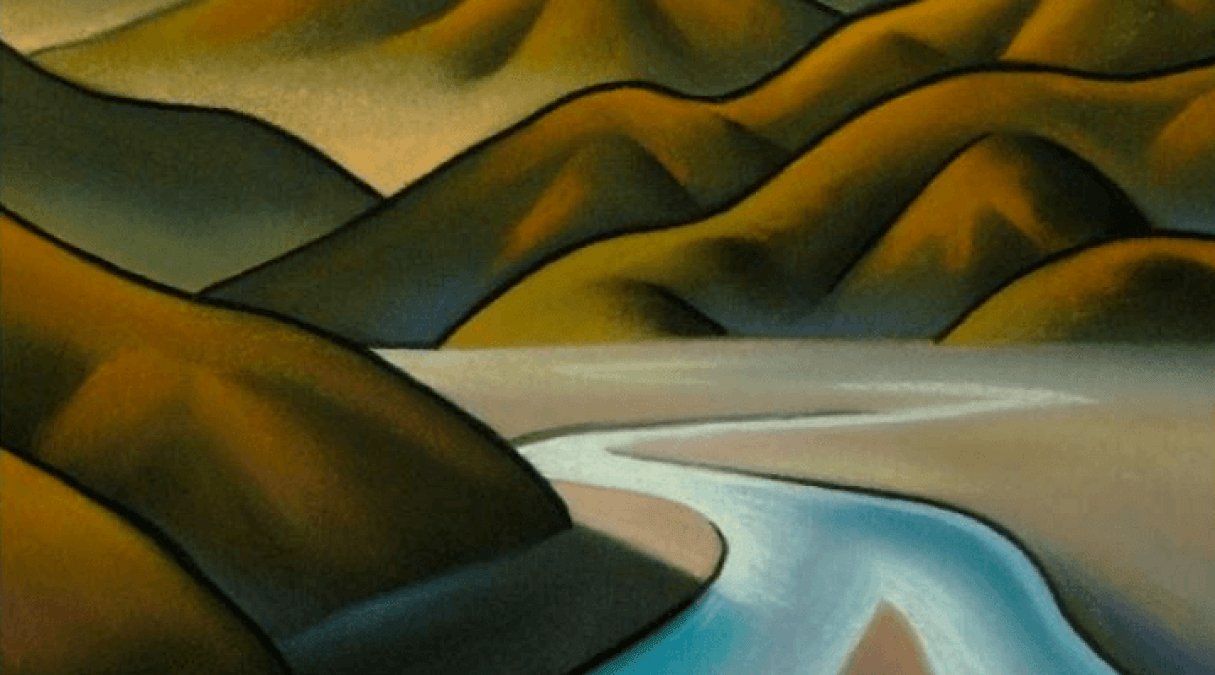 Arts Canterbury - Introducing: Mike Glover
Russley Village
A born and bred Cantabrian, artist Mike Glover has been drawing and painting his whole life.
Mike's work will be a celebrated and highly-anticipated part of this year's Arts Canterbury event at The Russley Village, 21-23 February.
Mike's early career as a community worker in time gave way to a lifelong dedication to the arts. "I got seriously into my art in my twenties when I discovered artmaking as a way to express things that I couldn't express any other way - this continues."
Mike has been inspired by the power of nature all his life. "I love vistas stretching out into the distance, big mountains fading into pale blue as they get further away, and the South Island's braided rivers are like magical roads leading into the unknown."
More recently, a sense of concern for the environment and humankind's impact on it, has held Mike's attention, especially as it relates to water quality in our rivers and lakes.
Living near the Selwyn River/Waimakariri close to close to Te Waihora/Lake Ellesmere in Canterbury since the mid 1990s, Mike has seen first-hand the deteoriation of these areas, and this spurs his artwork and his life.
"I am active in local freshwater issues as I believe we all have a moral responsibility to ensure the environment is in good shape to pass on to our children and their children. I'd also be a hypocrite if I didn't take some stand for the land and water that I try to celebrate in my work."
At this year's event, Mike looks forward to displaying some of his limited edition prints and some small original works in pastel. "My first exhibition in 1992 was to be all acrylic paintings, but I ended up running short of time. Someone suggested I do a few drawings to fill in the gaps, so I dug out a forgotten box of pastels and felt an immediate affinity with this powdery medium.
"Most of my work is now in pastel - I like that you have to use your fingers to blend the colours together, like finger painting, and that you are essentially building a picture from coloured dust - there is something elemental about that."
Share this article via: