Back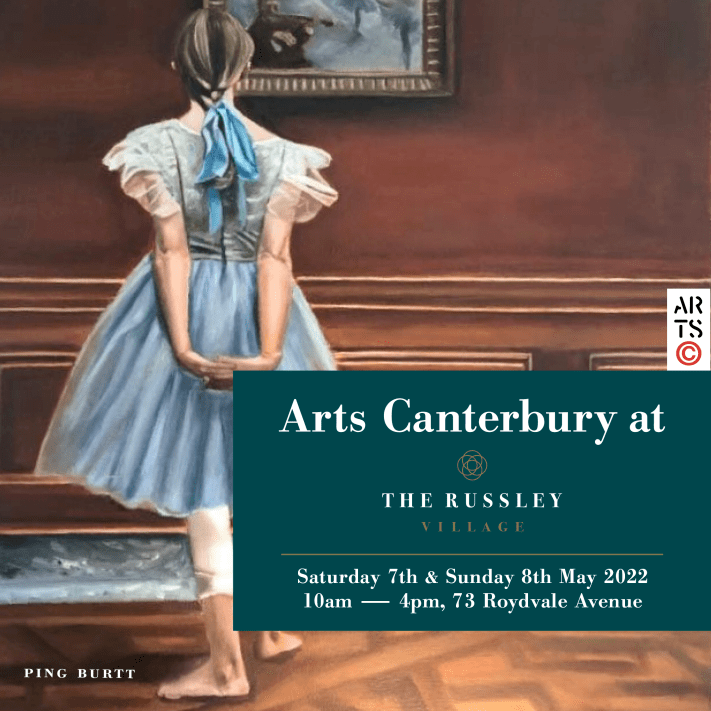 An Artistic Endeavour - Arts Canterbury
Russley Events
Art has long had a strong hold in our hearts; loved and appreciated in equal measures by aficionados and amateurs alike. Both sides of the artistic spectrum will appreciate all that is on offer at the highly-anticipated Arts Canterbury Exhibition at The Russley Village next month because here there really is something for everyone.
Held on the 7th and 8th May, the 2022 iteration of the much-loved annual event will feature the work of 38 exceptional Arts Canterbury artists, alongside that of The Russley's very own Village Art Group members.
Not only will you find traditional paintings and drawings on show, but also artworks created from fabric, glass, driftwood and even tin cans!
With red light settings putting the brakes on numerous shows this year, the artists are all looking forward to being able to share their art with the public once again. Many will be in attendance throughout the weekend to share the passion, inspiration and process behind their works, Arts Canterbury Deputy Chairperson and Exhibitions Coordinator Mandy Palmer says.
"Arts Canterbury is excited to once again be bringing the arts to the beautiful Russley Village," she says.
"Being able to connect with each other through art is a wonderful thing, especially in these times when people have been feeling so disconnected and divided. There will be something there for everyone to enjoy."
To be captivated, inspired and thoroughly impressed, visit The Russley Village at 73 Roydvale Avenue, Burnside from 10am to 4pm on the 7th and 8th May 2022, where you can satisfy your creative cravings and snap up some exquisite pieces of your own.
Share this article via: